Hi, and welcome to Country Quilts!
Thanks so much for stopping by!
I'm a manic quilt and craft designer, prim collector, travel addict, and lover of everything old.
Here, I sell original patterns for quilts and other fun stuff.
There's nothing like rebuilding one's website to realize how many quilts I've designed and made in my life!
I just finished my "new" website and I'd be so happy if you took some time to look it over.
I'll be tweaking it some more over the next while, adding details about the patterns, etc., but in the meantime, if you have any questions or notice something that should be fixed, please just email me at countryquiltsca@gmail.com.
You can also follow me on Facebook, Etsy, Instagram, and Pinterest.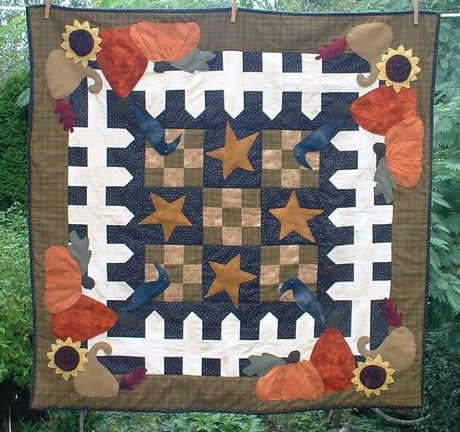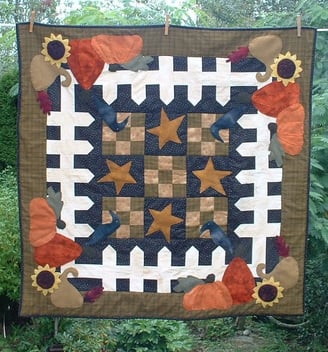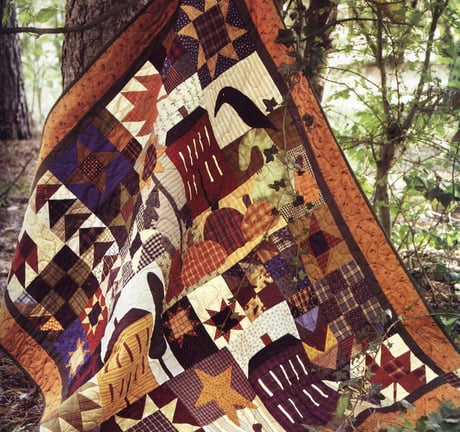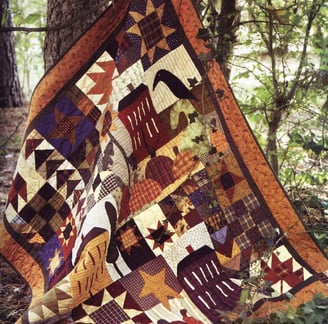 #189F Picket Fence Seasons-Fall